Smart property monitoring combines consumer IoT with insurance technology.
The consumer IoT platform Pepper and the insurance technology division of Comcast have merged, according to the firms, who declined to disclose the financial details. Insurance businesses will be able to access IoT and smart home integration solutions thanks to the combined effort.
According to Scott Ford, CEO of Pepper, "connected insurance technology is the next frontier of innovation in consumer IoT." Insurance carriers will receive a tailored suite of connected solutions through a seamless white-label approach when Pepper's full-featured platform and service offerings are combined with Notion's industry-leading smart property monitoring sensor technology.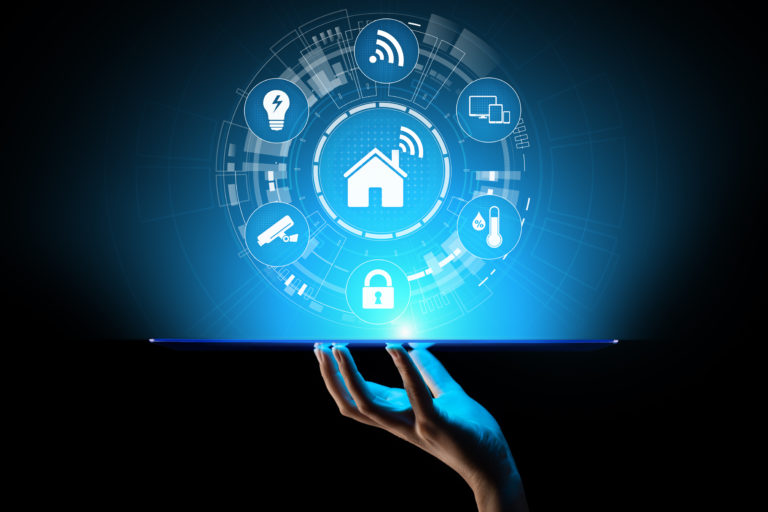 Insurance and IoT: What is insurtech?
In essence, insurance carriers can monitor residences and commercial buildings for indications of potential damage, such as water leaks, fires, carbon monoxide, mould, open doors and windows, sharp temperature fluctuations, and other potential dangers.
Pepper is a consumer IoT platform for businesses looking to build, deliver, and monetize secure connected devices and services. Current customers include consumer IoT brands, manufacturers, distributors, retailers, and service providers.
Notion manufactures a smart property monitoring sensor system that allows small business owners and homeowners to monitor their properties through an app.
From there, insurance companies can utilize data from these IoT sensors to reduce the frequency and amount of claims. Pepper and Notion claim that homeowners and small business owners can save up to 20% on insurance premiums by staying ahead of potential problems. All of this, according to Pepper and Notion, is part of the shift from a "fix and replace" business model to a "protect and prevent" approach.
Spherical Insights & Consulting predicts that the global insurtech market will grow to $167 billion by 2023. They also expect the US market for consumer IoT services to reach $25 billion by 2025.
Whose data is insurtech?
Regarding data technology and ownership, Pepper said carriers and their customers own and control all data. For insurers, this opens up new avenues for underwriting, loss reduction, and new value-added services. This may include additional insurance products with revenue streams, such as various connected home premium services.
Insurtech may also include AI that enhances how customers receive price quotes, chatbots for simple questions, more mobile-focused features, and more. It can also be used to make it easier and faster for customers to sign up for plans. This is important when digital natives face an industry notoriously slow with paperwork. Some customers, such as Salesforce partner AAA Carolinas, integrated their customer data and added chatbots, resulting in a 330% increase in member engagement.
Statistics and difficulties
A key factor here is that insurtech is designed to save insurance companies money, make homes and businesses safer, and revolutionize the way insurers communicate with the same people. This is about pricing the different ways insurers bill and pay for their services.
There is overlap here with Fintech, which focuses on efficiency and industrial enhancement, and also encounters a blurred line between financial experimentation outside regulatory boundaries. Similar to fintech, insurtech seems to focus more on partnerships rather than directly challenging traditional methods. Some aspects of McKinsey's forecasts now seem outdated, but the general trend of the industry is comparable. McKinsey also notes that the insurtech industry will cool slightly in 2022. Their results show that valuations of incumbent insurtech companies have fallen from all-time highs. As in any industry, inflation, rising interest rates, and geopolitical and macroeconomic uncertainties are stopping investors here, McKinsey said.
But today's rising interest rates and tough market are good for insurers. Insurtech investments in Q4 2021 raised $5.3 billion. Salesforce said the insurance industry "surprised those who thought it was a slow-moving industry."
examining the opposition
Pepper and Notion face healthy competitors such as Oscar Health, Lemonade, Bright Health, Clover Health, and Shift Technology. Oscar provides a data-driven healthcare planning infrastructure stack for healthcare providers through the +Oscar platform. Lemonade offers a health data app that insurance companies can easily integrate into their ecosystem. However, two of these competitors, Bright Health and Oscar Health, have recently seen dramatic size reductions.
Pepper, on the other hand, stands out with its full-stack, full-service IoT offering. The combination with Notion reflects another interesting restructuring as the InsurTech industry responds to changes in how technology services are consumed and sold.
"Partnering with a trusted next-generation consumer IoT platform like Pepper is perfectly aligned with his Notion mission to provide innovative and intelligent insurance and home security products.
Elsewhere in the insurance industry, auto insurance is getting a taste of artificial intelligence. UnitedHealthcare uses predictive analytics to identify "social determinants of healthcare need." However, all of these technologies mean that cyberattacks are on the rise and come with their cybersecurity insurance.